Forums
| Power Homeschool
---
21 October 2021, 10:10
The "Generate New Password" is not often used.
You should "Generate" a new password when your password has been compromised or when you need to reconfigure all of the Easy Sign In's.
To "Generate New Password" for your student, log into the Acellus App and sign into the parent interface. Select the student's name.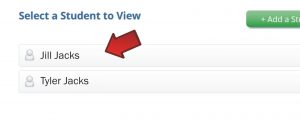 Click on "Edit Student Account". This is located in the top-right hand corner of the screen.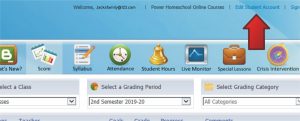 Here your student's original Acellus ID and password will be listed. Next to the original password, there will be a button you can click on that says "Generate New Password". You can click on this, and it will issue your student a new password.