Forums
| Acellus Academy
---
03 September 2021, 17:52
Parents are able to edit and change their student's courses through the parent interface in the Acellus App. Parents can opt in and out of different courses or drop them entirely from the student's course list. 
To find where you can adjust your student's courses, follow these steps: 
Sign into your parent account and select 'Manage Account'.
Select a student to view what courses they are currently enrolled in. Beside each course is a pencil and trash can icon.
To add a course:  
To add a new course, select 'Add Course' at the bottom of the list. Students can be enrolled in up to 6 courses.
To replace or edit a course: 
To replace or edit a course, select the pencil icon. From here, you can change what subject, grade level, and course you would like your student to be enrolled in. Select 'save' to confirm when you are satisfied with your changes.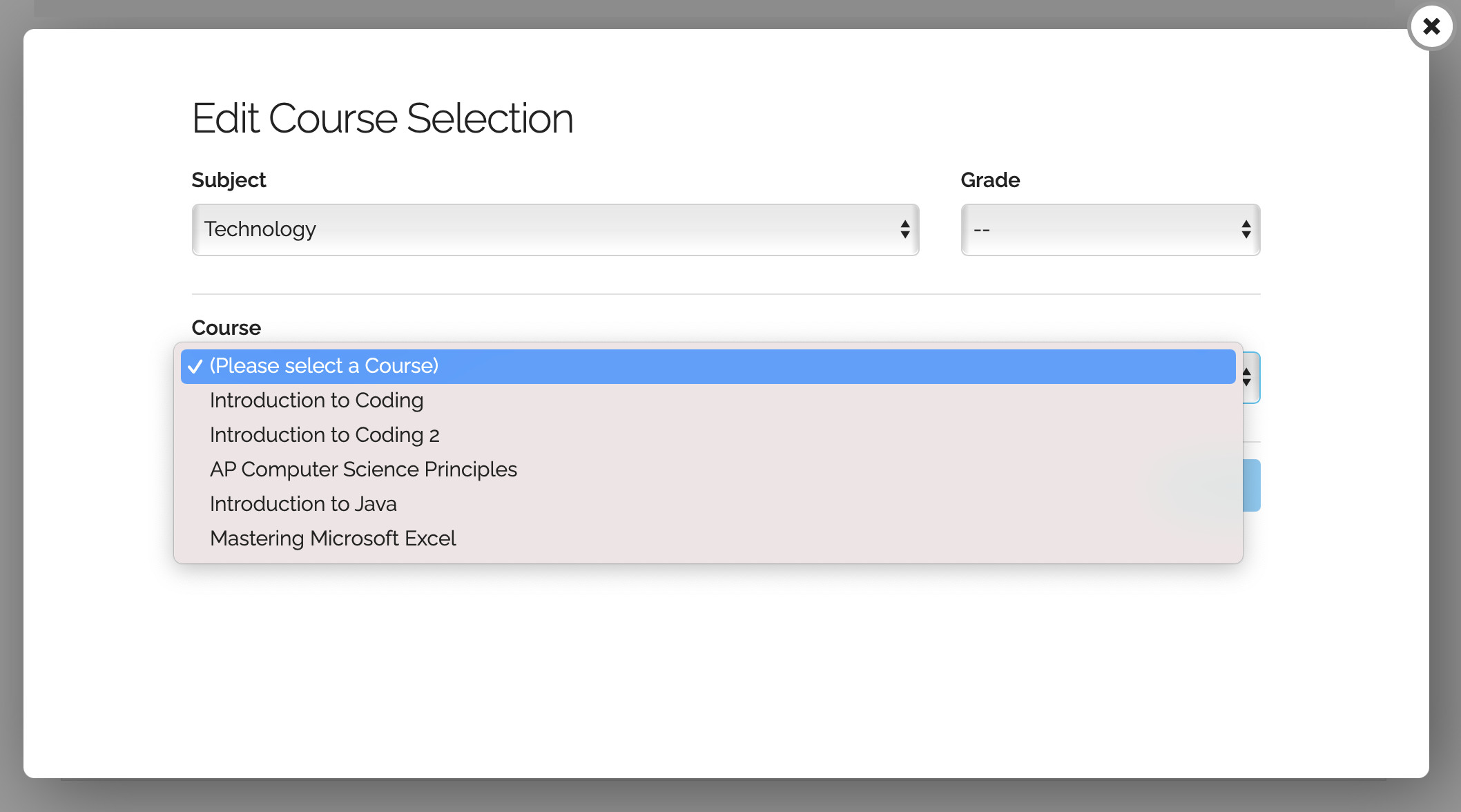 To drop a course: 
Select the trash can in order to drop a course your student is currently enrolled in.