Forums
| Acellus Academy
---
03 September 2021, 17:52
Parents are able to edit and change their student's courses through the parent interface in the Acellus App. Parents can opt in and out of different courses or drop them entirely from the student's course list. 
To find where you can adjust your student's courses, follow these steps: 
Sign into your parent account and select 'Manage Account'.
Select a student to view what courses they are currently enrolled in. Beside each course is a pencil and trash can icon.
To add a course:  
To add a new course, select 'Add Course' at the bottom of the list. Students can be enrolled in up to 6 courses.
To replace or edit a course: 
To replace or edit a course, select the pencil icon. From here, you can change what subject, grade level, and course you would like your student to be enrolled in. Select 'save' to confirm when you are satisfied with your changes.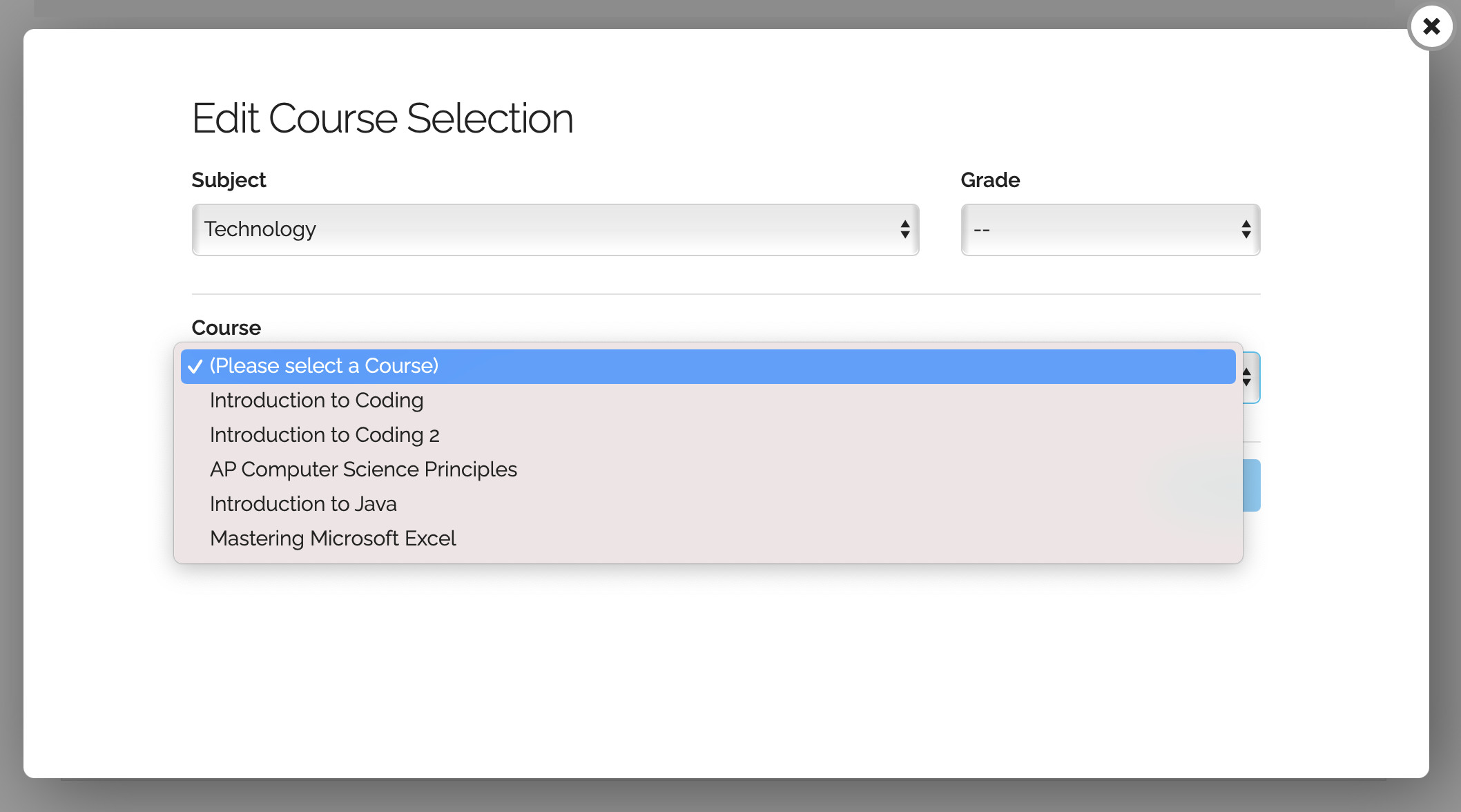 To drop a course: 
Select the trash can in order to drop a course your student is currently enrolled in. 
07 April 2022, 20:18
None of your tutorials work.  None of the apps work as instructed.  My daughter is a student at Acellus and I've been trying to add classes to her schedule for over a month now and still haven't been able to. I have set up my Goldkey and can access the app and my student's profile, but none of the functions that the tutorials give are accurate or work.  I just wanted to add classes and it shouldn't be this difficult. 
13 April 2022, 10:45
We are very sorry to hear that.
Please contact our Suppor Team directly for further assistance on the issue that you are having. Our normal business hours are from Monday to Friday, 8:30 AM - 5:00 PM CST: Contact Us.
07 September 2022, 20:08
In the Acellus App, when I click on my student's name, I am taken to a page which lists her courses, which includes robotics dance programming. This is not a course in which my student was enrolled, and I wish to remove it from her coursework. However, when I follow this tutorial to do so, and I go to change her courses, it is not displayed so that I can remove it. This leaves me wondering whether or not she is actually enrolled in the course at all, and what will happen with a grade for a course which I cannot remove, but also do not expect her to participate in, since I didn't enroll her in it. Any assistance would be appreciated. Thank you.
09 September 2022, 14:48
When choosing electives for my HS student, the option for "Stem 1 coding" is displayed under high school courses. However, the course description states it is for middle school.  Do the Stem (1+) Coding classes qualify as electives in the High School Honors Pathway?