Forums
| Acellus Academy
---
06 May 2022, 8:23
There was a technical issue when I clicked on the print option of the lesson manual. Can you help me with this please? Thank you.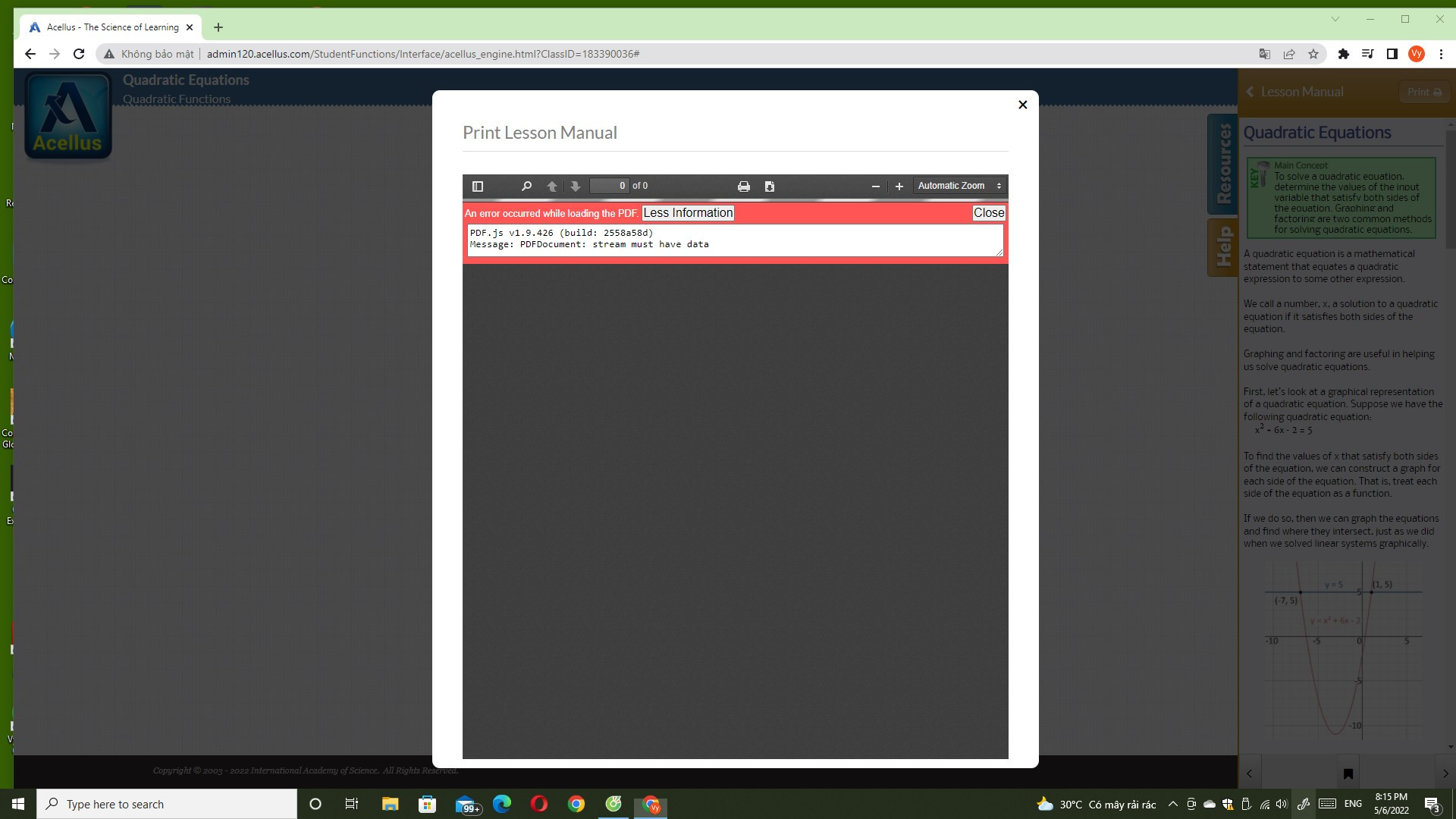 06 May 2022, 8:50
Thank you for bringing this to our attention.
Please try the following troubleshooting solutions suggested by our Tech Support Team:
Verify your Internet Connection is working

If using a WiFi network, try rebooting the router & modem
Test connectivity by connecting to a different Internet provider to ensure connection: WiFi, Mobile Data, Hotspot, etc.

Clear browser cookies & cache
Try switching to another browser/device
Restart device
You will also need to be sure that you are working from a device that can support the Acellus app. If you work from an older device or a computer behind on updates, you can experience trouble with this. 
The Acellus program is compatible with many different devices, including Mac, Windows, iOS, and Android. For a complete list of supported devices, please visit https://www.acellusacademy.com/technology-support/.   
If you are still experiencing technical difficulties, please email our Parent Support Team directly at info@acellusacademy.com
08 May 2022, 8:35
Thank you for your help, I can print out the lesson now!